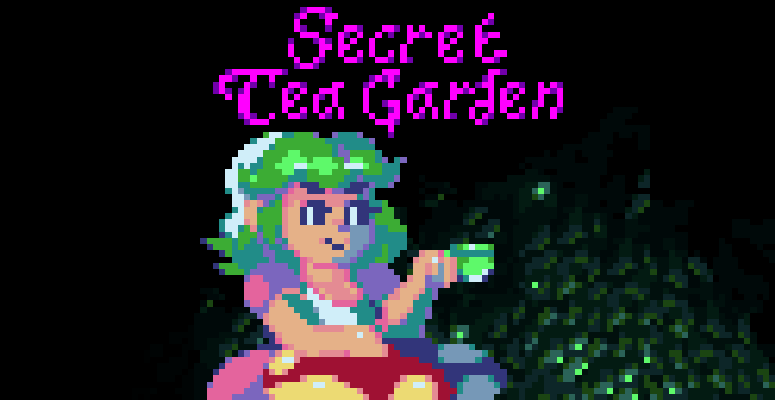 Secret Tea Garden
Greetings!
I updated the game to address some minor issues. Here's a list of all the changes made over time.
Version 1.0.0.1
Spelling Error Corrected . Anita was meant to say "I wish you well on your travels". But I misspelled it as "our travels".
Version 1.0.0.2
Removed a minor bug
Version 1.1.0.0
Fixed a screen size issue.

When starting the game in some circumstances, the game would appear stretched. I now made the screen size reset upon start up in order to fix this.


Default screen scaling was changed.

The native screen resolution is 64x64. Originally it would upscale to 720x720, which didn't divide well leading to some inaccurate scaling. I changed it to 640x640, so it upscales exactly by ten.

Made the game save if you were last in full screen/ window mode.

Added a sound effect when toggling full screen.

Refined the opening credits
Hiscore achieving was fixed.

If your final score was the exact same as the previous hiscore, that would count as a new entry. It now has to be any number above the previous hiscore.

Escape now pauses in-game and quits while on the menu. I'm surprised I didn't add a quit button here before!
Files
Secret Tea Garden V1.1.0.0
32 MB
May 14, 2021