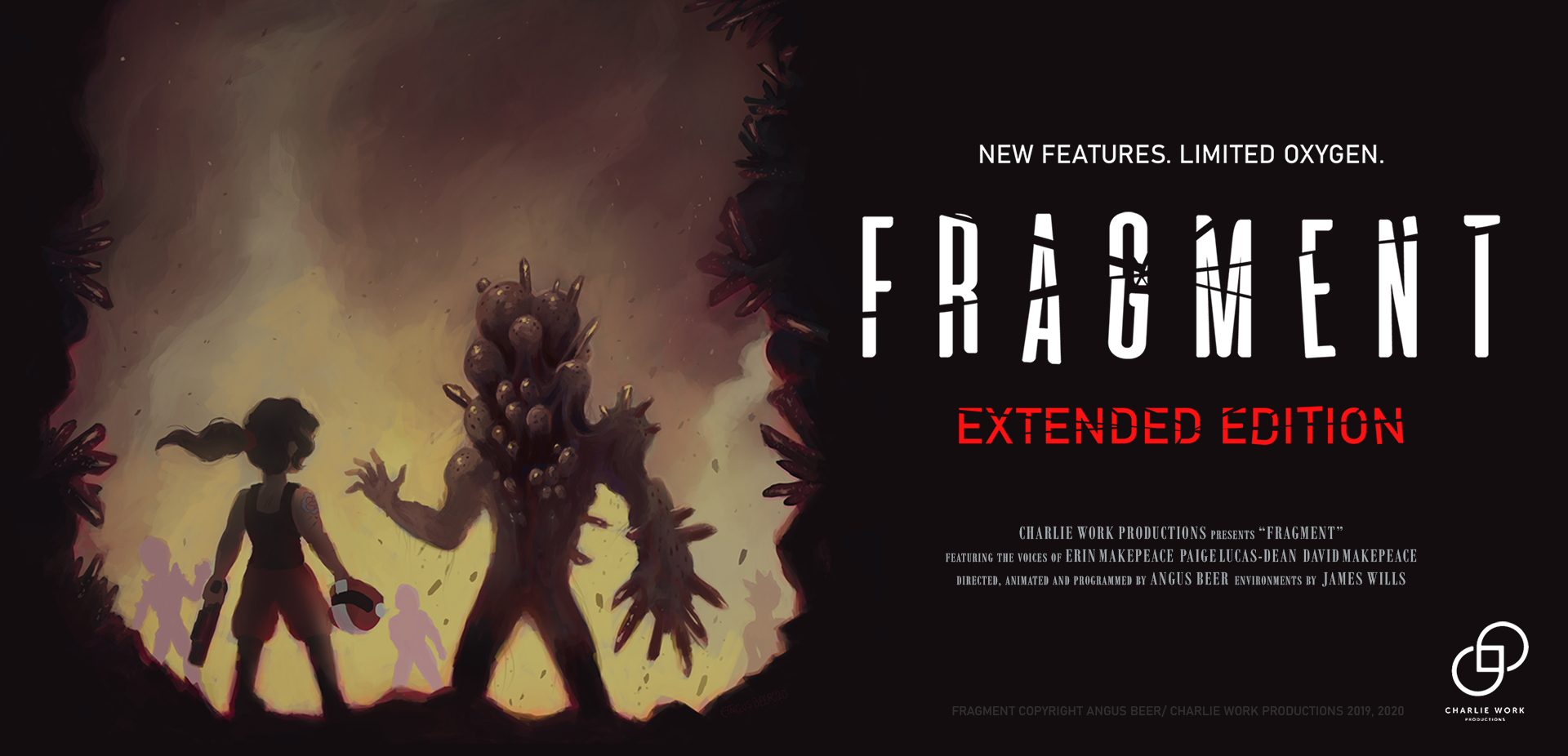 FRAGMENT: Extended Edition
New Poster in celebration of Version 1.2!
---
Hello there!
I felt it was worth creating a new poster for Fragment! It centers on the most tense moments of the game; coming into contact with the Fragmented! You can see Rose Ilya pushing away the despicable Monster!
It also has a cinematic apperance with the credits; As well as Developer credits i wanted to treat the Voice Actors as the Stars of the show!

It's also a showcase of Rose Ilya in full; in this poster you see her tatoo, Shotgun and helmet. I felt this better showased her apperance from the previous icon of the game.

And incase you missed it; Version 1.2 is out now so give it a shot!


Files
Fragment (Older Version)
80 MB
May 25, 2019
Get FRAGMENT: Extended Edition