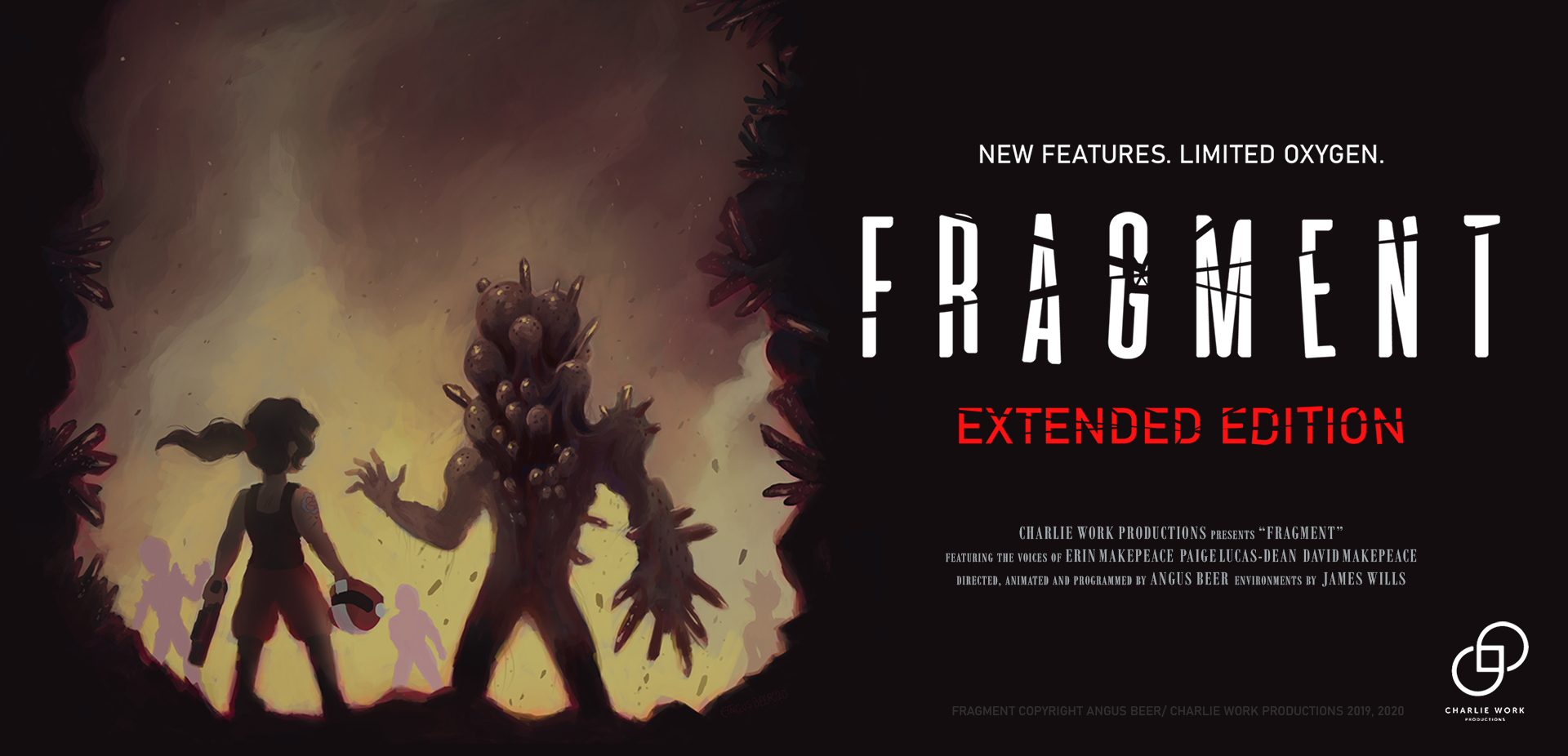 FRAGMENT: Extended Edition
Version 1.2 - Heart Pounding Rumble!
---
Hello there!

Version 1.2 is here and with a new addition; Heart Pounding Rumble!
The more your health deminishes in the game, the more you start to bleed as an indicator of danger. I felt to add to the immersion the controller should rumble like a heart beat. The closer to death; the more intense the heartbeat!

The Rumble happens at different moments in gameplay at cutscenes, such as when on your motorcycle, opening a door, or blasting enemies!I only remembered that Rumble was a thing recently and it was pretty fun to impliment!

Other Additions:

You can now turn off the HUD and Rumble in the Options.
Minor Tweaks:

The final puzzle room has a platform extended, as there was a bug where you would stop jumping and press the Switch instead.
If you're up to the Rumble, then Version 1.2 is ready to play:
Files
Fragment (Older Version)
80 MB
May 25, 2019
Get FRAGMENT: Extended Edition