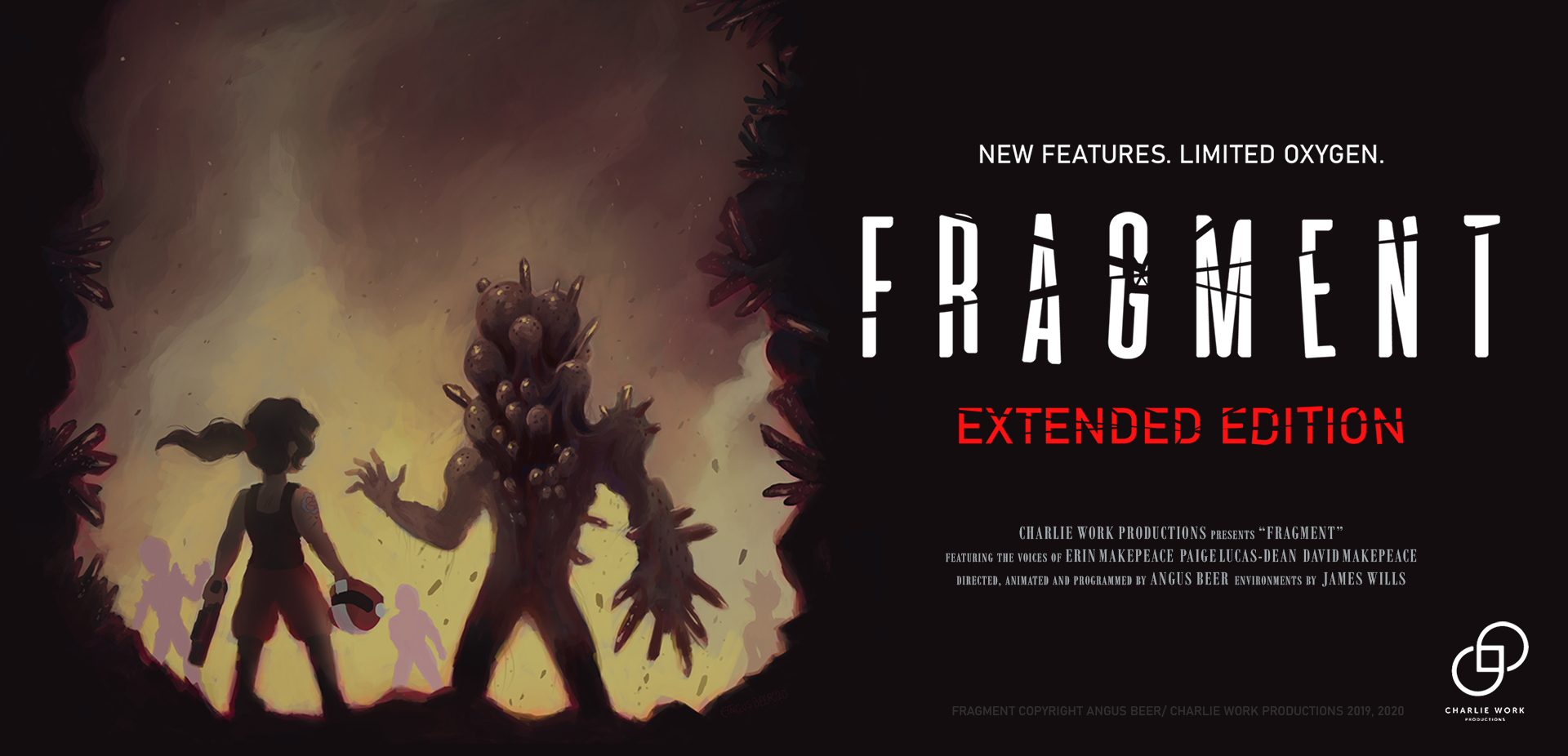 FRAGMENT: Extended Edition
Version 1.1 is here! (Subtitles & more!)
---
Hello!

The latest update for FRAGMENT is here! This Revision includes several New Features and Bug Fixes! (Minor Spoilers ahead, so play the game first!)

New Features

Subtitles during the talkie segments.

On/ Off Toggable in the options.

You can now Skip Tutorials and Cutscenes.

The Shooting Tutorial has also been tweaked.

New and improved Death Sequence.
Title Screen now has a 'Check for Updates' Option.
Button prompts for both Keyboard and Controller.
Final Rush now has a Countdown Timer.
HUD Updtated with Inventory icons & Ammo Icon.
Small Tweaks
Press Start/ Enter Screen added to the Title Screen
Blood Effects tweaked
Ladder Monster doesn't insta-kill you, it just takes a lot of health away
Turrets rearranged
Boss Arena is more Challenging now.
Emergency Door in Puzzle Room closes off screen.
Crawling Monsters no longer spawn Mini Monsters, as they would often glitch through the ceiling.
The first hallway now has light bars, which also turn red during the Final Rush.

Bugs Fixed
On Jump sections: Being able to jump backwards after aiming the opposite way. Fixed.
On Jump sections: Being able to push yourself down a pit by constantly pressing left and right. Fixed.
Pause Glitch: When in a ducking segment, Pausing, then going into the Screen Size Option would make Rose zip through the walls. Fixed.
Files
FRAGMENT - Version 1.1.0.0
80 MB
May 19, 2019
Get FRAGMENT: Extended Edition